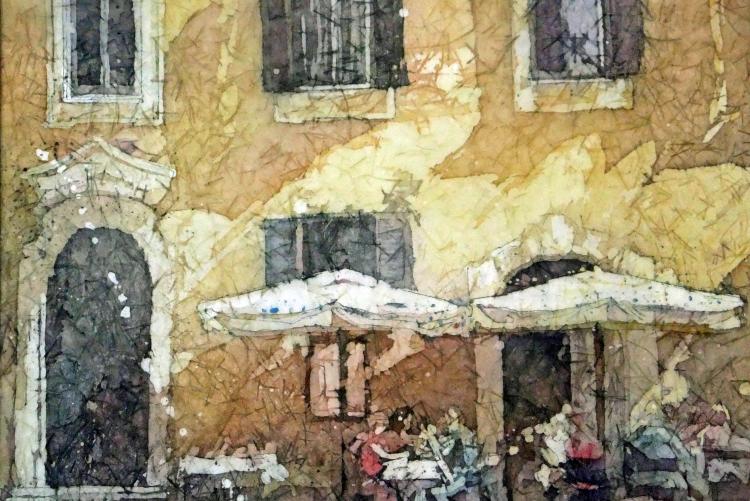 Where am I going....Madeline Island School of the Arts! I think this is as big as it gets in the United States!  I am leaving this week for a dream art vacation. I am going to the Madeline Island School of Arts, located on Madeline Island on Lake Superior.  Please check out their website: http://www.madelineartschool.com/,  I am so excited to go on vacation...its been three years plus and I very much need some down time.
I will be studying with international artists and workshop instructor, Kathie George; this is one of Kathie's paintings at the top of the blog.  We will be doing a batik technique on Ginwashi rice paper with watercolors and wax.  I've done a few with Kathie before and am very much looking forward to developing more of my own watercolor batiks. Check out Kathie's website: www.kathiegeorge.com.
I have been busy going through the thousands of photos I've taken to select just the right subject matter for my painting projects next week.  I'm leaning towards a peony tree flower, perhaps a rooster in sunlight and perhaps the most challenging a gorgeous Hilton Head sunset compliments of Cris Martin.
I am so looking forward to being a student again, I've truly missed studying art and need to make a time committment to do so again...I need to grow as an artist.