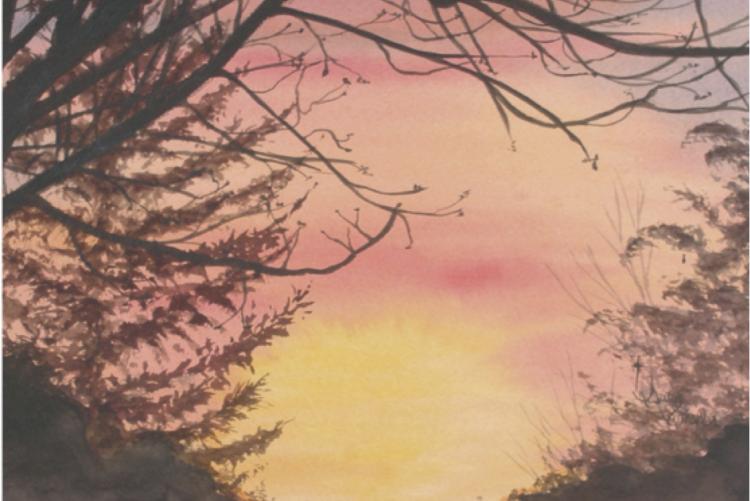 Isaiah 9:2  The people who walk in darkness will see a great light; Those who live in a dark land, the light will shine on them.
This is another sunset scene from my yard, just outside my studio.  It is always so amazing to me how the sky is drenched in bright light and rich color, leaving everything near us in a dark silhouette form only.
The painting was done on 300 pound cold press Arches watercolor paper.  The painting is 22 x 14.  I practiced an old English watercolor technique by immersing the paper six times during the painting process, softening the color and values in the sky with a softening brush.  When I was happy with the sky I proceeded to add the foreground.